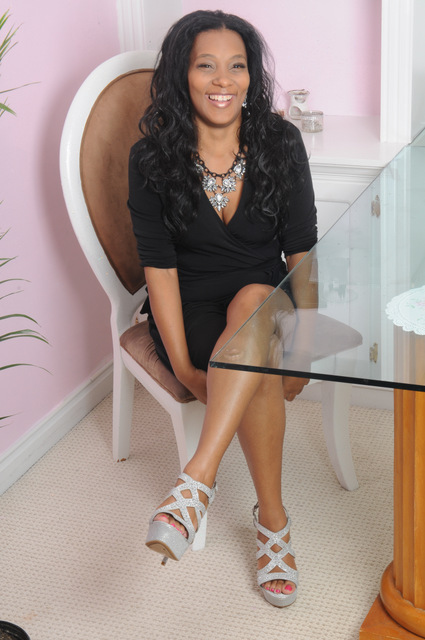 Welcome to LaMeel.com.
If you haven't realized your financial goals yet, or if you know what your financial goals are but need a step by step blueprint, or if you have been trying that law of attraction thing and are wondering where the hell your money is...your in the right place. You aren't a failure because you haven't found fame yet. 
By the way, did you know;
At age 23, Oprah was fired from her first reporting job.                                   
At age 24, Stephen King was working as a Janitor and living in a trailer.           
At age 28, J.K. Rowling was a suicidal single parent living on welfare.           
 At age 30, Harrison Ford was a carpenter.                                             
 Vera Wang failed to make the Olympic figure skating team, didn't get the Editor-in-Chief position at Vogue, and designed her first dress at 40.           
Alan Rickman gave up his graphic design career to pursue acting at age 42.                                                           
Samuel L Jackson didn't get his first movie role until he was 46.                     
 Morgan Freeman landed his first MAJOR movie role at 52.               
 Louise Hay didn't launch her publishing company, Hay House until she was 62.
So you see, it's OK if you don't even know what your dream career or life purpose is yet.
Never tell yourself you're too old to make it.
Never tell yourself you missed your chance.
Never tell yourself that you aren't good enough.
Whatever you were born to do, I am here to help you achieve it during our time together because You can do it.
If you have no idea what your passion is and what you really want to be doing to reach your financial dreams then join me on a journey to creating wealth in record time doing the things the wealthy do in which includes living on the right side of money.  I will guide you in creating a Kick-Ass Wealth Building Plan to reach your financial dreams.
I'll be sharing free strategies and inspiration to help you find and live a life you no longer need a vacation from
The Manifesting Bitch       
                      Kimse LaMeel
Program Your Mind For Wealth
Success is no accident. You have to do it on purpose.  It has been long said that our minds are built for success, but programmed for failure.
Creating Multi Streams of Passive Income
Tap into a one of a kind Income Empowerment System that teaches you to create & scale 9 different streams of income into 6 figure income streams each.
Creating Credit Empowerment
Everyone Can have and deserves an 800 Credit Score.  Unlock a step by step system to get you to an 800 credit score with up to 17K in personal lines of credit in 8 months or less.
Creating Financial Wealth
Money carries with it many emotions & beliefs for us, & often those emotions & beliefs get in the way of us making the money we desire.  I know for a fact that everyone can create wealth and here is how.